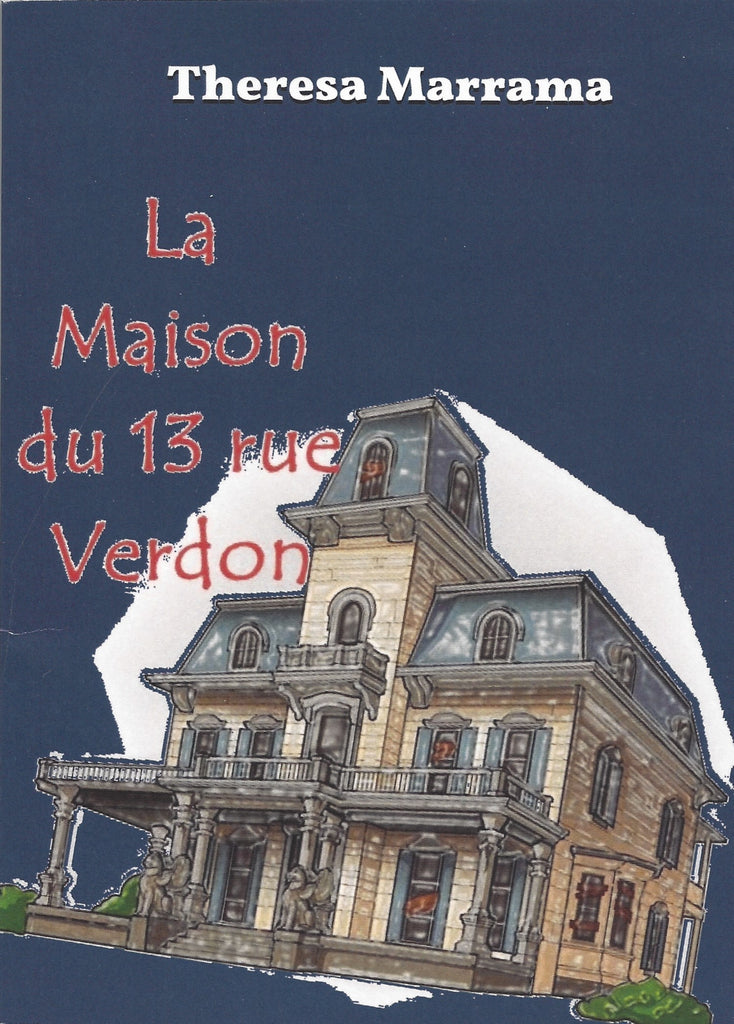 La Maison du 13 rue Verdon (French Edition) by Theresa Marrama
---
OUT OF STOCK!  MORE EXPECTED EARLY JULY!
Cheryl and her mother have just moved into an old house on Verdon Street. From the minute they pull into the driveway, Cheryl is struck with a strange feeling. Following the death of her father, the already difficult becomes more terrifying when Cheryl begins to question exactly who - or what - is living in the house. In the first couple of days on Verdon Street Cheryl is plagued by strange noises and sightings that force her to believe that the house is haunted, a feeling that her mother does not share. Then, when Cheryl's best friend Lara visits for the weekend, she experiences similarly strange things. The girls set out to learn more about the house and its past. Will they be able to uncover the truth before it's too late? LEVEL 2+
isbn 9781734316117
---
Share this Product
Amazing
My son have improved his France skill since He started to read, every single day, books I bought on CPLI store, we started on level I and the next book will be level 3+, TY
Scary in a very good way
This is a very suspenseful and scary story, don't read it at night :) Students who like ghost stories will really enjoy this book.
Great suspense
This story will keep you on your toes trying to guess what will happen next.