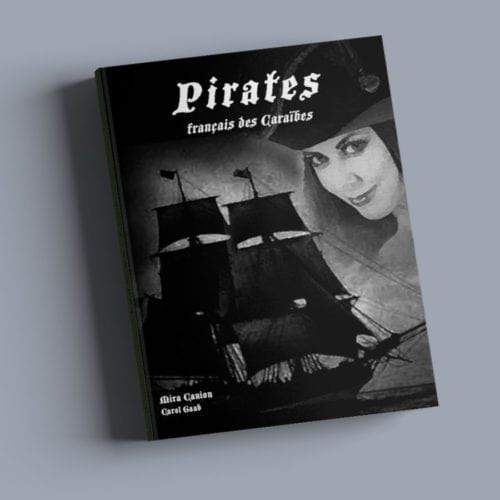 Pirates francais des Caraibes by Mira Canion & Carol Gaab, for Fluency Matters/Wayside SPECIAL ORDER
---
This item is available by SPECIAL ORDER.  Please allow an extra 2-3 weeks to receive your order.
Pirates français des Caraïbes, by Mira Canion and Carol Gaab
Historical-fiction Reader
Adventure, suspense and deception abound in this novel based on historical fiction. Set in the 1600's, this engaging plot commandeers the reader through a pirate's quest for a secret map and leaves him/her with rich treasures of crucial vocabulary and enhanced language skills.
The low unique word count and high frequency factor (the number of times core structures are embedded in the text) make this an ideal read for advanced beginning French students.
Each page is loaded with cognates (words that are similar in English and French), recycled vocabulary, and illustrations, which makes this read highly comprehensible. Enjoy the story! The more you enjoy it, the more you will acquire French without even realizing it! Happy reading!
LEVEL 1-2; Unique Word Count: 220 
isbn 9781934958599
---
Share this Product